Chris Stapleton's National Anthem at Super Bowl LVII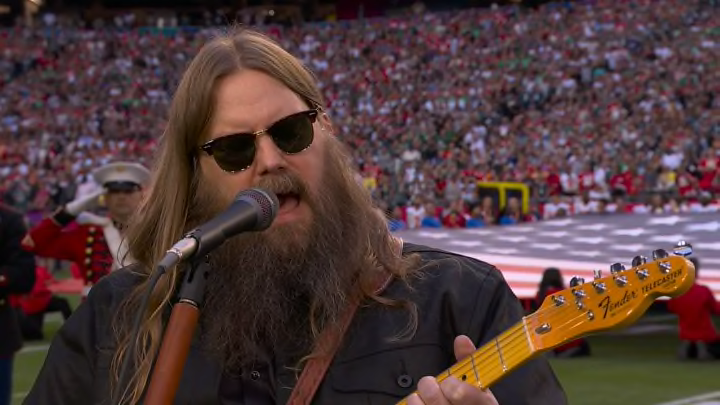 Super Bowl LVII opened on an emotional note, as Chris Stapleton delivered a rousing rendition of "The Star-Spangled Banner." It was so good, Philadelphia Eagles head coach Nick Sirianni was moved to tears.
Was Stapleton's anthem worthy of waterworks? You be the judge:
Sirianni wasn't the only one getting emotional, as several players appeared to be deep in the moment as well. And yes, that was Oscar-winner Troy Kotsur providing the ASL interpretation. Not a bad way to start things off. The NFL tends to do the anthem in big moments as well as anyone.
Now the Eagles and Kansas City Chiefs have to recover their wits and play a football game. Good luck fellas!