Chris Sale Suffered a Gnarly Broken Finger on an Aaron Hicks Line Drive During Second Start of Season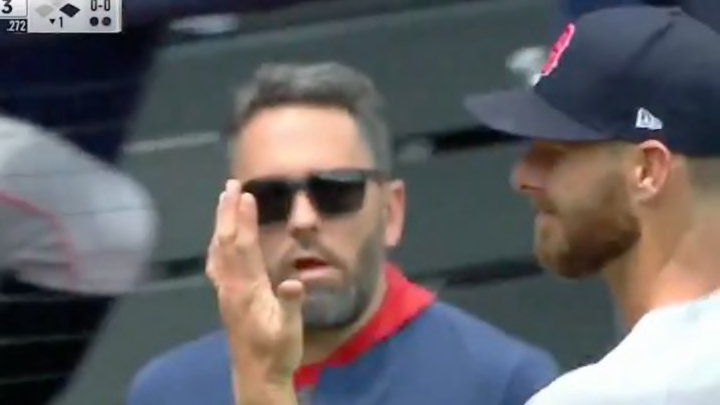 Chris Sale appeared to suffer a broken finger on an Aaron Hicks line drive on Sunday. Sale, in just his second appearance of the season for the Boston Red Sox, recorded just two outs in the first inning before Hicks hit one right back up the middle. Sale stuck out his glove and the ball caught him right on the pinky.
Sale went down, got back up and walked right to the dugout where he was met by trianers. Sale had a notable build up to his return this week as he was caught freaking out and breaking a television after a rough outing in a minor league game.
Sale gave up two hits and was credited with two of the three runs the New York Yankees scored before he left the game.