Chris Petersen: We Had a Phone Call with Art Briles About Sam Ukwuachu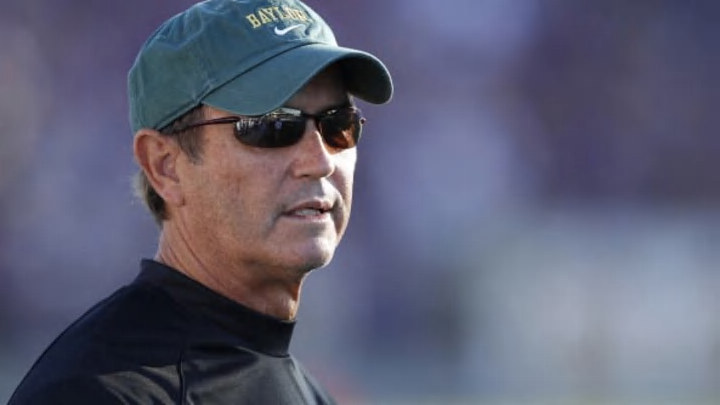 Art Briles, the Baylor football coach, finds himself in quite the imbroglio: In 2013, the Bears accepted Sam Ukwuachu, a defensive end, as a transfer from Boise State after the All-American had been kicked out of school for violence against a female student.
At Baylor, Ukwuachu sexually assaulted a Baylor student athlete. According to an in-depth profile of the story from Texas Monthly, Baylor took no action to discipline Ukwuachu while charges were pending. He remained on campus, and worse yet:
When Doe sought to avoid Ukwuachu on campus, the school didn't move him out of the classes or tutoring sessions the two shared—instead, she had to adjust her schedule.
The case went to court this week and Ukwuachu was convicted of sexual assault. He faces 20 years in prison. Briles has been grilled about his lack of action against Ukwuachu, and is essentially claiming he knew nothing of the player's exit from Boise State.
Except today, former Boise State coach Chris Petersen released this statement:
What say you now, Art Briles?