Is This Chris Paul Play Dirty?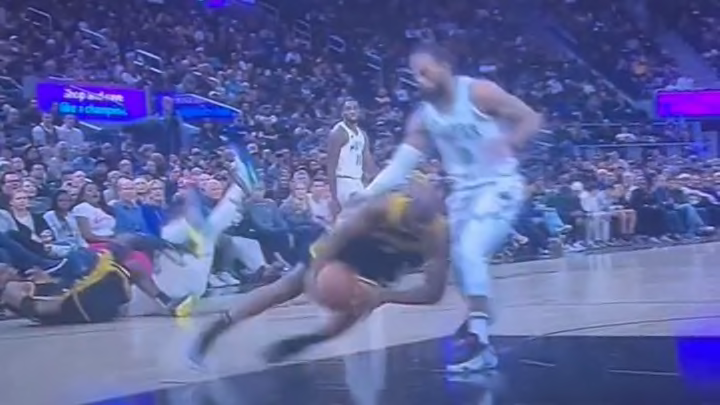 Chris Paul has long had a reputation as one of the dirtiest players in the NBA. An incident from Sunday night's matchup between the Golden State Warriors and Minnesota Timberwolves may only serve to prove that further.
The play came as Karl-Anthony Towns and Kevon Looney got tangled up and the ball rolled loose. Paul dove for it, but as he did, he shifted his body, almost launching himself into Mike Conley's knees. It was a really bad look for the 12-time All-Star. But was it truly a dirty play? You decide.
Here's video:
I have my opinion on this one. I fully believe it's a dirty play and that Paul knew what he was doing. He could have just fallen on the ball, but instead he grabs it and dips his left shoulder right into Conley's legs. Photo evidence below.
Here he is when he gets his hands on the ball:
And here he dips his shoulder and lunges towards Conley's legs:
Falling that way isn't a natural movement. He planted his foot and launched into Conley. Not cool from a veteran to a veteran like that.