Saints' Chris Olave Suffered a Concussion on a Touchdown Catch [UPDATE]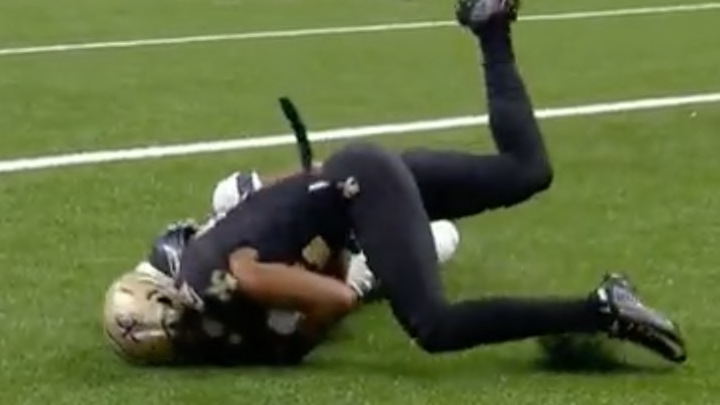 Chris Olave appeared to be knocked out cold during the Seattle Seahawks - New Orleans Saints game in Week 5. The Saints rookie caught a pass from Andy Dalton in the end zone, but Seattle cornerback Cody Bryant took him down hard while ripping the ball out. Olave hit his head and laid motionless on the turf for a few seconds.
With the new concussion protocol, Olave will not be able to return today, no matter what the doctors determine. After reviewing the play, the call on the field was reversed and Olave was credited with a touchdown.
The Saints took Olave with the 11th overall pick in the 2022 NFL Draft. He was a first team All-Big Ten receiver at Ohio State last year.
UPDATE: Olave has been ruled out with a concussion.