Chris 'Mad Dog' Russo Mispronounces Rihanna and Elon Musk's Names in Rapid Succession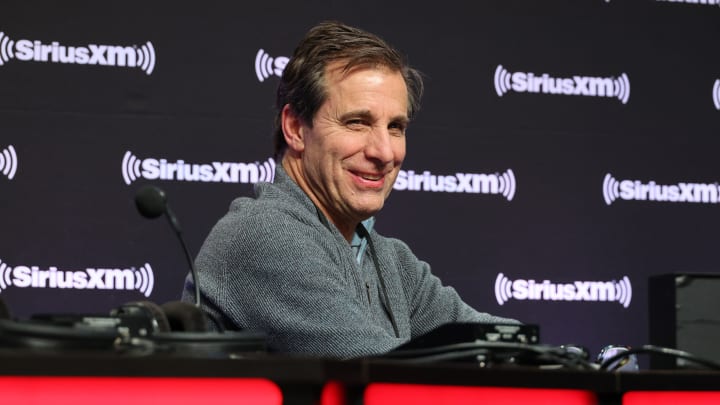 SiriusXM At Super Bowl LVII - Feb. 9 / Cindy Ord/GettyImages
Chris Russo has been an on-air personality for nearly 40 years, so he's an absolute pro behind the mic. But sometimes he gets tripped up, and that happened this week in hilarious fashion. Audio circulated on Tuesday of Mad Dog struggling to pronounce the names of two very prominent people. It was almost like he'd never heard anyone utter their names before.
While ranting about the field at Super Bowl LVII and how NFL commissioner Roger Goodell needs to fix the problem for the future, he fumbled. Badly. In the span of less than a minute, Russo butchered the names of both Rihanna and Elon Musk.
Have a listen:
Calling Rihanna "Rye-anna" and Elon Musk "Tusk" is hilarious. They're two of the most famous people on the planet. Rihanna's name was said out loud by prominent people for weeks leading up to the Super Bowl, and Musk has been arguably the most talked about world figure since the summer of 2022. Yet Mad Dog had no idea how to say their names.
Just brilliant radio. Please never change, Mad Dog.