Chris 'Mad Dog' Russo Offers to Give Aaron Judge Vaccine Shot In His 'Fanny'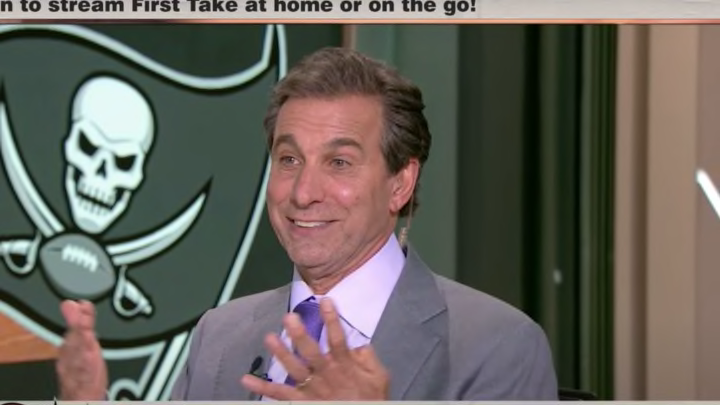 Chris "Mad Dog" Russo /
Chris "Mad Dog" Russo appeared on First Take across from Stephen A. Smith for his weekly spot on ESPN on Wednesday. One of the many topics of discussion was Aaron Judge's vaccination status. The New York Yankees superstar was asked if he had received the jab earlier this week and he dodged the question with the same kind of non-answer we've heard from unvaccinated players over the last year.
If Judge were playing in any other state, it wouldn't be a problem in regards to his availability. But Judge plays in New York, where employees are still required to be vaccinated to enter their place of work. As an additional snafu, unvaccinated players cannot enter Canada. Seeing as the Yankees reside in the same division as the Toronto Blue Jays, Judge is risking quite a few games in order to maintain his unvaccinated status.
Russo, who has been very vocal about people who won't get vaccinated, blew up and offered to give Judge a vaccination himself. Specifically, in his "fanny."
Perhaps the best part of Mad Dog's weekly appearances come when Smith and Molly Querim are unable to contain their laughter. They know how absurd Russo is when he gets rolling. It's outstanding content.
You know what would be even better content? If Judge took Russo up on his offer. Tremendous stuff.