Latest NFL Leads
Chris Broussard: The Bills Would Have Won If They Hadn't Lost Their Left Tackle Taylor Lewan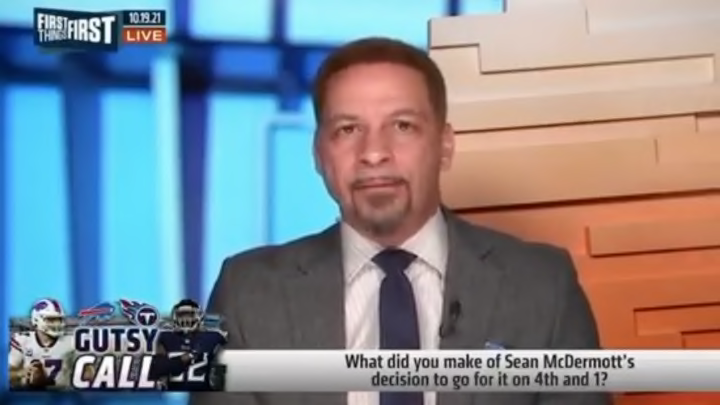 The Tennessee Titans beat the Buffalo Bills on Monday Night Football, 34-31. The Bills came up short on 4th-and-1 near the goal line, opting to go for the win instead of the tie. Chris Broussard discussed this play on FS1's First Things First this morning, suggesting that the Bills would have won the game if they hadn't lost Pro Bowl left tackle Taylor Lewan. One slight problem...
As you may know, Lewan is actually the Pro Bowl left tackle for the Tennessee Titans. Broussard also probably knows this and I'm sure he was kicking himself for this slip-up shortly after he said it. And if not then, then when he sees people pointing it out on Twitter for the rest of the day. That's the danger of live television.
The main problem with this is that whoever was blocking on the left side of the line, Josh Allen pretty cleaerly lost his footing on this play and never stood a chance of getting the first down anyway. The Bills made the right call and got the wrong result. You can't really blame anyone on either team. Whoever they play for.