Chris Bassitt Got Squeezed and a Missed Strike Resulted in Four Runs, One Broken Tablet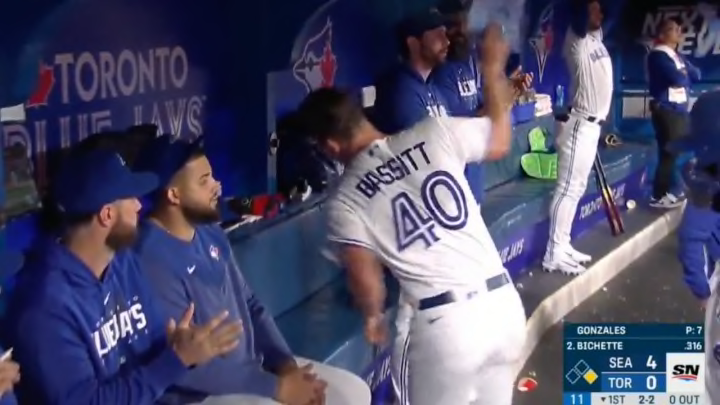 Toronto Blue Jays starter Chris Bassitt struck out the first two Seattle Mariners he faced on Sunday. Then he appeared to paint the inside corner of the strike zone on a 2-2 pitch to Jarred Kelenick, but home plate umpire Mark Carlson was not impressed with the pitch.
Kelenick walked two pitches later. This started off an unfortunate sequence of events from which the entire Canadian baseball community is still trying to recover. Bassitt walked Cal Raleigh and then hit Teoscar Hernandez with a payoff pitch. Taylor Trammell then hit a changeup into the bleachers in his first at-bat of the season.
Trammell had broken his hand in the offseason. In his return to the Mariners, he broke Chris Bassitt, who in turn broke an iPad.
Bassitt was able to recover, giving up just one hit and striking out five more batters over the next four innings, and he even left the game with an 8-4 lead, but it was not meant to be as Seattle won 10-8 in 10 innings. You don't want to blame it all on one call, but if you reverse that one bad call in the first Bassitt probably isn't in line at the Genius Bar this morning.