ChiefsAholic's Attorney Gives Very Sporty Quote About Innocence of His Client
He will be redeemed in the eyes of the Chiefs Kingdom.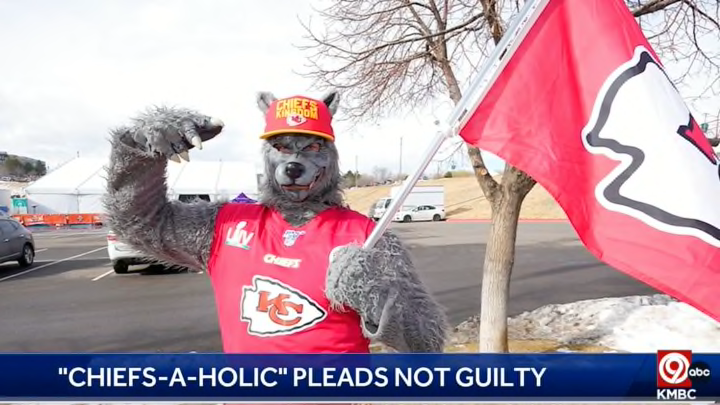 Xaviar Babudar, known online as ChiefsAholic, pled not guilty last week on bank robbery charges. He's accused of attempting multiple bank robberies in Iowa, Nebraska, Minnesota and Tennessee. Via Law and Crime:
Prosecutors allege he robbed at least seven banks and attempted to rob two more between March 2022 and December that covered more territory than even Mahomes can with his rocket arm.  The indictment charges Babudar with three counts of armed bank robbery, one count of bank theft, 11 counts of money laundering, and four counts of transporting stolen property across state lines.
It is believed that Babudar deposited some of the money right into his bank account while he laundered something like a million dollars at a casino, which is also where he made another $100,000 betting on the Chiefs to win the Super Bowl and Patrick Mahomes to win Super Bowl MVP.
The trial doesn't begin until Week 5 of the NFL season, but Babudar's attorney, Matthew Merryman, spoke to the press after his client entered his not guilty plea on Friday. In keeping with the theme, he peppered his brief statement with plenty of sports cliches, saying, "This is not ChiefAholic's last drive."
Who among us does not hope to one day be redeemed in the eyes of the Chiefs Kingdom?