Latest NFL Leads
'Get Up' Crew Laughs About Bart Scott's Prediction That the Chiefs Will Miss the Playoffs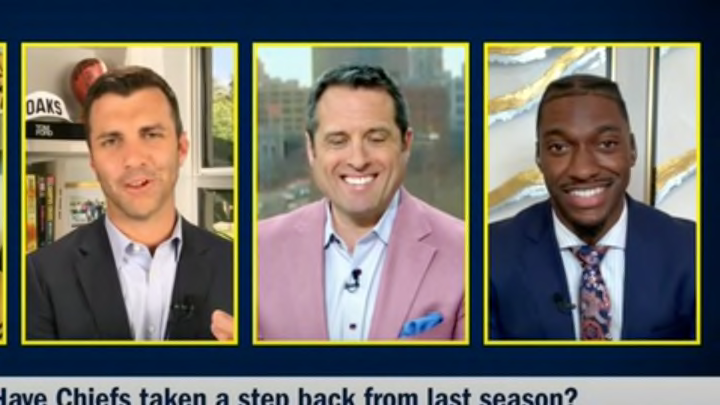 The AFC West looks like it will be a very tough division next season. Yesterday on Get Up Bart Scott predicted the Denver Broncos and Russell Wilson would win the division and the Los Angeles Chargers would finish second and make the Wild Card and the Kansas City Chiefs would miss the playoffs completely. Today a new group of Get Up panelists discussed Scott's bold take. They did not agree.
It was unanimous. Ryan Clark laid out the argument for the Chiefs still contending for the AFC Championship next season. Then Jeff Darlington came in straight up making fun of Scott for even suggesting the Chiefs miss the playoffs, saying it was the funniest joke he's ever told. RGIII was up next and could be seen laughing through the first part of the clip before he called Scott a "defensive guy making offensive statements."
And then a funny thing happened.
News leaked that the Chiefs might be shopping Tyreek Hill. After four consecutive trips to the AFC Championship Game and a Super Bowl victory, the Chiefs might actually start to lose part of the core that made that possible. Patrick Mahomes got paid which means that the team will have to begin making choices about who doesn't.
Maybe this is the first sign that the Chiefs might have a down year. Wouldn't that be funny?