Colin Cowherd Makes Appearance on Jumbotron During Chiefs-Titans AFC Championship Game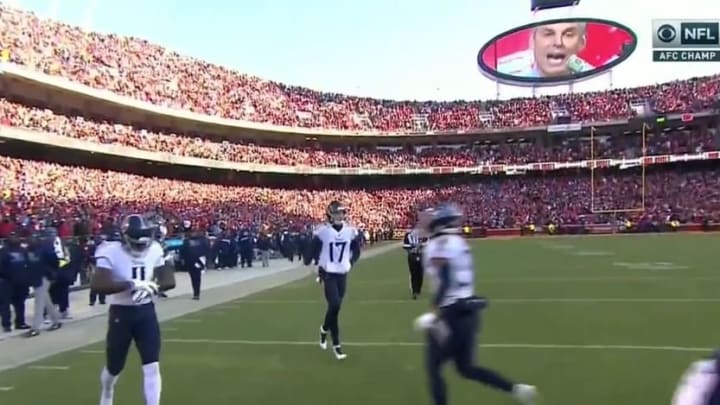 Colin Cowherd having a moment /
Arrowhead Stadium is widely considered one of the rowdiest environments in the NFL. Crowd noise plays a huge factor, especially when we get into January football.
Colin Cowherd didn't think it would matter, and said as much earlier this week on The Herd. He said it was going to be too cold for the crowd to get into the game, and essentially believed it was an overblown storyline:
Well, it's definitely cold, but the crowd is most certainly as loud as expected. The Titans were affected early on and had a false start penalty on one of their first drives.
It seems the people who run the Chiefs jumbotron watch The Herd because they played the video ahead of a Titans drive to get the crowd hyped up. Cowherd noticed, and obviously loved it.
Spewing out a take so scalding it's played to rile up fans at the AFC Championship Game is probably all Cowherd ever wanted. Glad it was delivered to him.