Chiefs Forced to Burn Challenge After Terrible Spot by Refs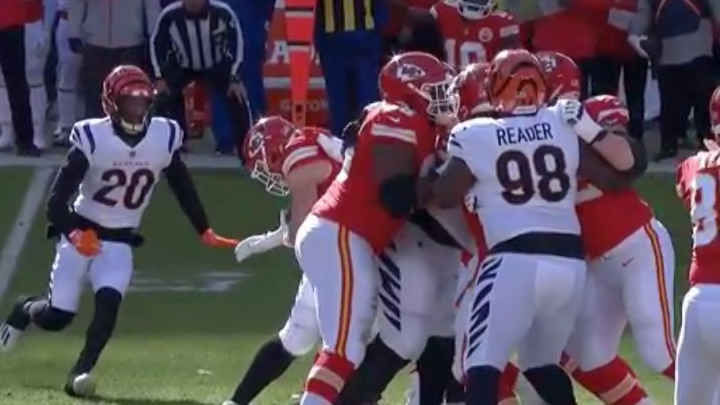 Chiefs-Bengals /
The Kansas City Chiefs were making their way down the field without much trouble on their first possession of the AFC Championship Game against the Cincinnati Bengals. On a third-and-short at midfield, the Chiefs opted to hand off to their fullback, Michael Burton. Burton pretty clearly got over the first-down line before getting pushed backwards, but the officials gave the Chiefs a brutal spot that was not even close to where Burton's forward progress was stopped.
The Chiefs then had to burn their first challenge on their first drive to ensure the correct call was made. Kansas City obviously won this challenge but now only have one remaining when they shouldn't have had to use a challenge at all. To top it all off, Andy Reid called a timeout in order to use the challenge and so the Chiefs have only two of those left after five minutes of the first quarter. That is definitely Reid's fault but nothing would have happened if the clear and correct call was made.
It seems the officiating is off to about as good of a start as Ashanti's mic for the AFCCG.