Chet Holmgren Hurt His Foot Guarding LeBron James For 2 Seconds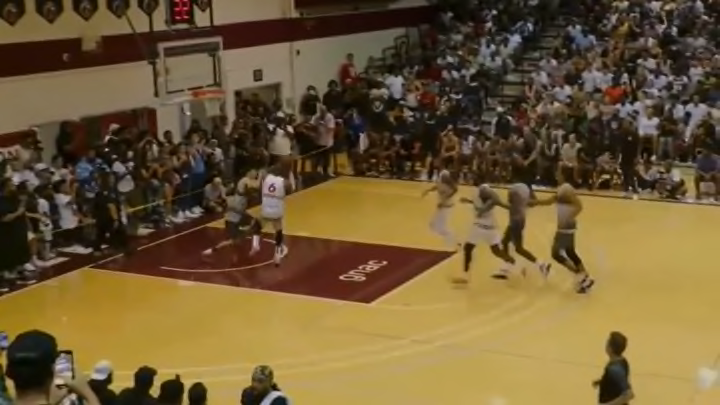 When the Oklahoma City Thunder made Chet Holmgren the No. 2 pick in the 2022 NBA Draft, many believed they got a steal. Sure, the Gonzaga product was vastly underweight for his 7-foot-1 frame, but he's incredibly skilled and a willing defender. Unfortunately, that enthusiasm for defense may have bit him.
Over the weekend, Holmgren was playing in the Crawsover Pro-Am and wound up suffering ligament damage in his foot. The injury happened after he briefly guarded LeBron James.
Here's video of the incident:
That's not good. Foot injuries for 7-footers rarely turn out well.
I appreciate Holmgren's willingness to try and stop LeBron on the break, but this was an exhibition. Let him go and throw down a huge dunk to please the fans. And protect yourself in the process.
Hopefully this doesn't turn out badly for Holmgren. He's a unique player who can be really fun to watch.