Chattanooga Lookouts Beat Rocket City Trash Pandas By Scoring 7 Runs on No Hits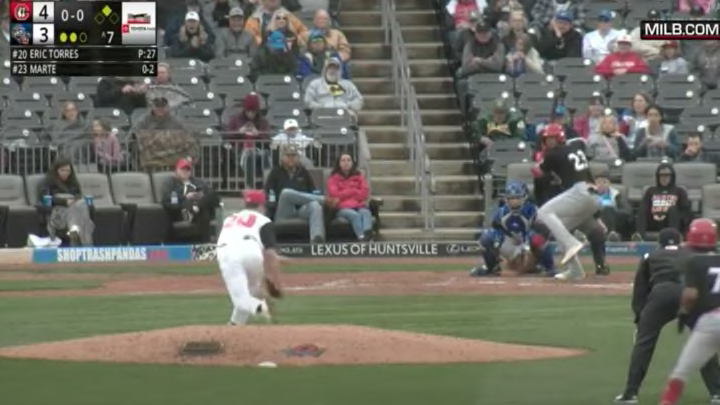 Chattanooga Lookouts /
On Saturday, the Chattanooga Lookouts defeated the Rocket City Trash Pandas, 7-5. This would not be very remarkable for a weekend Double-A baseball game if not for the fact that the Lookouts recorded exactly zero hits during the contest.
Seven runs. No hits. How did this happen? A combination of walks, batters getting hit by pitches, and errors. All coming one after another to create one of the most bizarre statlines you'll ever see.
And accompanying it is one of the weirdest highlight videos you'll ever watch.
Truly wild that this happened and the fact that a team called the Trash Pandas were involved makes it better. Baseball! Nothing like it!