Charleston Coach Pat Kelsey Did Not Like Towson Coach Pat Skerry Talking to His Player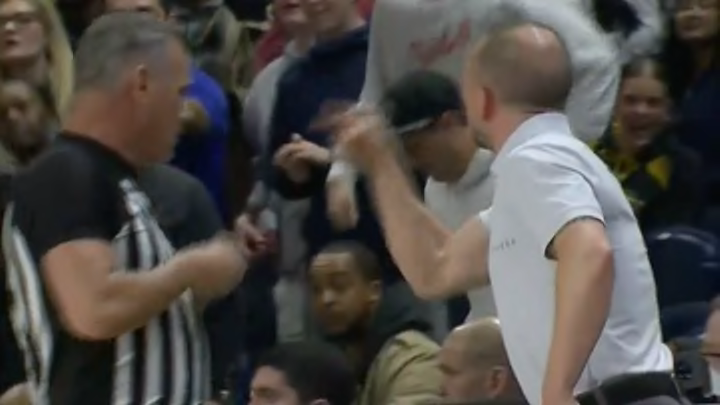 Towson and The College of Charleston are playing in a CAA Tournament semifinal game and emotions are high as each team realizes it is 80 minutes away from the big dance. Those emotions took precious little time to boil over as everyone got involved in a good old-fashioned shouting match less than three minutes after tipoff.
Charleston guard Dalton Bolon walked over toward Towson head coach Pat Skerry and an exchanging of words occurred. An official quickly stepped in to get things under control, but Charleston coach Pat Kelsey was not about to let his colleague speak to one of his players so he reached down and found his outdoor voice as well.
Dueling technical fouls were assessed and play continued. Because we simply cannot have this. There must be rules. We're trying to live in a society.