Charles Barkley Still Doesn't Know 'Who He Play For'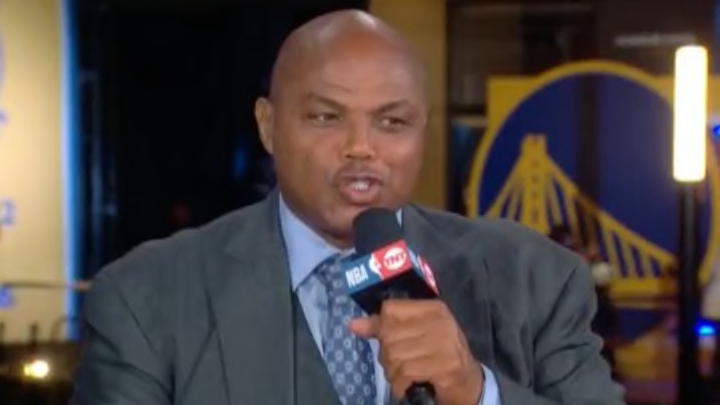 The irreplaceable Charles Barkley has a lengthy and lucrative new deal with TNT, so there was an extra pep in his step during the network's opening night coverage live from Golden State. The return of meaningful basketball also meant the return of Who He Play For, a game that involves revealing just how much basketball these basketball analysts actually watch.
Barkley did not blow any doors off with his performance.
The conceit of this bit is really weird when you think about it. Here's the guy who is most handsomely compensated for his NBA insights and yet he is like a fish out of water when it comes to knowing the deeper reaches of the rosters. That's not really a judgement as it's not really a problem. Entertainment is the name of the game and Barkley is inherently entertaining in failure and success.
What a space to inhabit.