Charles Barkley And Shaq Blast Kyrie Irving Over Antisemitic Comments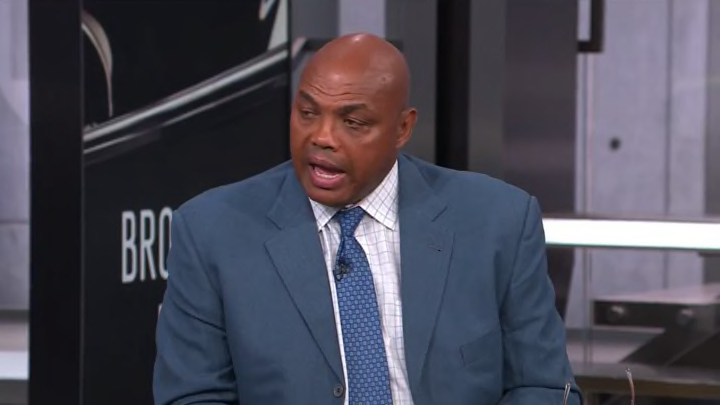 Charles Barkley is not holding back on Kyrie Irving and is ticked off a the NBA as well. On TNT Tuesday night, Barkley went off on Irving and said Adam Silver and the NBA should have suspended him over his promotion of a nakedly antisemitic documentary.
Here's what he said:
Barkley is right, this should have been handled already. If the NBA steps in and suspends Irving now, it looks like the league caved to pressure. Instead, Silver should have come out with a hard stance immediately. Now the response looks muddled.
Shaq called Irving an idiot and was upset he has to address stuff like this that divides people.
Strong stuff from the Inside the NBA crew.