Charles Barkley, Shaq Imitate Skip Bayless and Shannon Sharpe on 'Inside The NBA'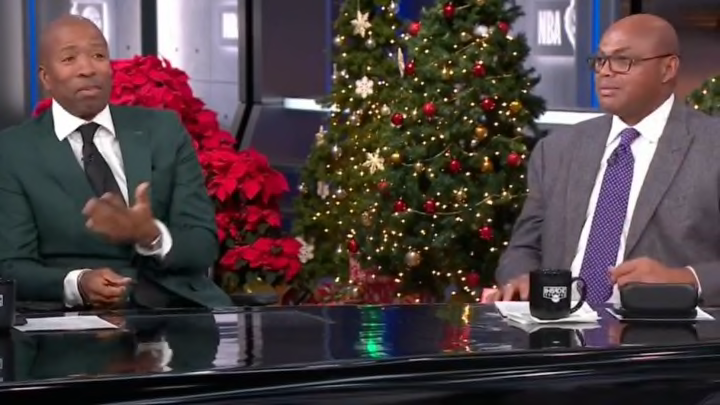 Charles Barkley and Kenny Smith /
Last night, Charles Barkley and Shaq were goofing off on the set of Inside The NBA, as they usually do, when they decided to poke fun at Undisputed. Barkley and Shaq recreated a viral clip of Skip Bayless and Shannon Sharpe getting into an actual argument from earlier this week.
Shaq was Skip and Barkley was Shannon. It was some deep cut television that was probably confusing to those blissfully unaware of the Undisputed universe. I am envious of those people.
This little skit quickly made its way back to Bayless, who tweeted out his thanks to Barkley for watching his show so loyally.
Will the dispute ever end?