Charles Barkley Responds to Kevin Durant's Social Media Attacks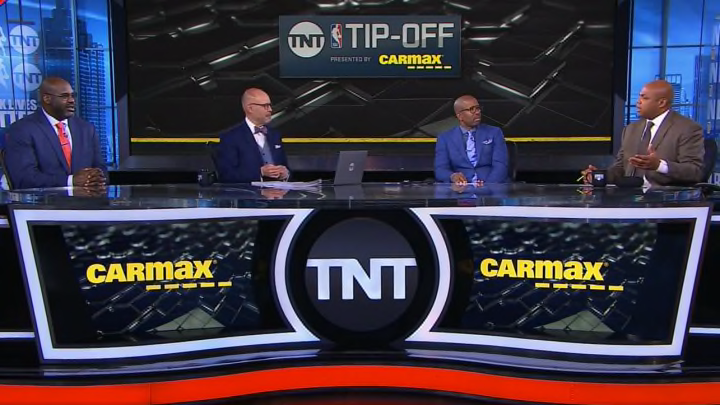 Charles Barkley and the Inside the NBA crew addressed the ongoing war of words/tweets/Instagram stories they've had with Kevin Durant. Specifically Barkley went at Durant for singling him out for his Houston Rockets days.
Here's the segment:
Barkley is correct that he could bring up Durant's time with the Oklahoma City Thunder as a counterpoint.
It seems the entire crew believes Durant is a phenomenal player but that the pressure is different when it's not "your" team. That's a flimsy premise, but they do believe it. You could easily come to the conclusion that during Durant's time with the Golden State Warriors, it was really Stephen Curry's team. By that metric, Durant has yet to be the alpha dog on an NBA championship team.
That said, this whole debate is so nebulous it doesn't make a ton of sense. Would Curry and the Warriors have won those two titles without Durant? Maybe not. That means he was vitally important to the team. He certainly deserves credit for that. Does it make him the "bus driver" though? Maybe not in this case.
It seems like a weird argument to be having. Durant is a phenomenal player. He won two titles with other great players. That makes him exactly like dozens of other Hall of Famers.
It's worth noting, Durant responded to the segment: