Charles Barkley Jokingly Threatened to Have Sex With a Warriors Fan's Mother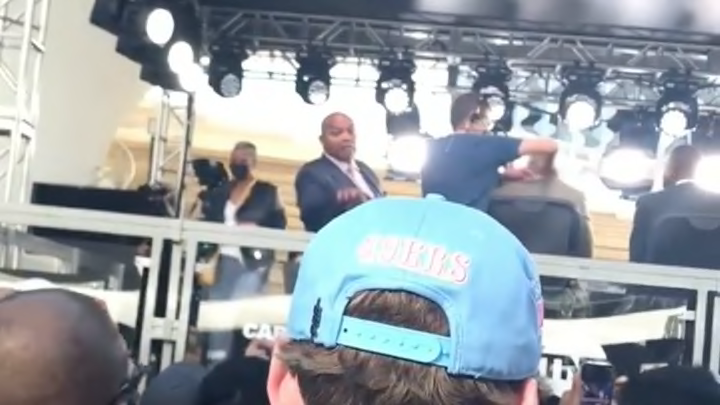 Inside the NBA is on the road for the Western Conference Finals. On Wednesday night Ernie Johnson, Kenny Smith, Shaquille O'Neal, Charles Barkley and Dwyane Wade did the TNT pre- and postgame shows from live outside Oracle Arena in Oakland. Fans stood behind the set and yelled at the crew. And at one point Barkley turned around and yelled back.
The reaction from the crowd said it all. They were there hoping to get a reaction out of someone and Barkley obliged. There aren't many people who can say that to a stranger and have them react so positively. It's like getting roasted by an insult comic. If the insult comic was on the Dream Team and about to go on live television.
Of course, not all the TNT guys were so rude. Here's Shaq signing jerseys for adoring fans.