Shaq Asks Charles Barkley If He's Drunk During All-Star Draft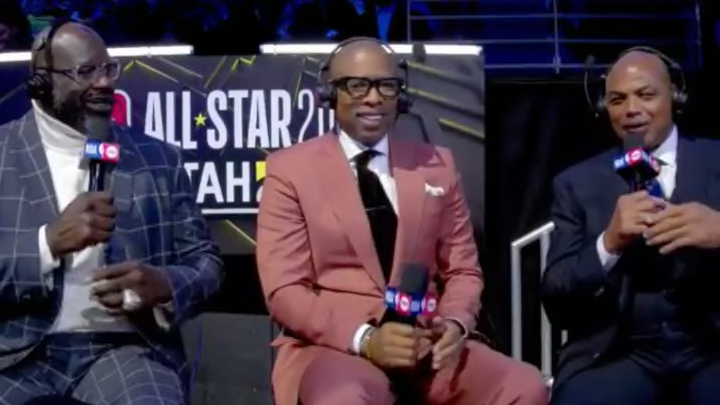 Inside the NBA /
The NBA's All-Star Game was interesting before it even got started as the live draft that took place before tip-off to determine the teams turned out to be a great idea. Well, for the most part. TNT's audio issues took the main stage for a lot of the draft and then Shaq asked Charles Barkley if he was drunk.
After the reserves were selected by LeBron James and Giannis Antetokounmpo, Ernie Johnson went to Kenny Smith, Shaq, and Barkley for their analysis. Johnson asked Barkley his thoughts and the former All-Star answered in kind of a weird manner, drawing out all his words. Shaq quickly interrupted to demand to know if Chuck was drunk before mocking him, leading Barkely to insist he was having microphone problems. Which is absolutely believable.
Here's an up-close shot of Barkley speaking later, which shows some delay from the mic.
Even if that explains some of this it is still unclear why Barkley was drawing out his words for so long.
All in all, the All-Star draft was a tremendous success from a content perspective. And what other perspective is there, really?