'Inside the NBA' Crew Cracks Up as Charles Barkley Talks About Banging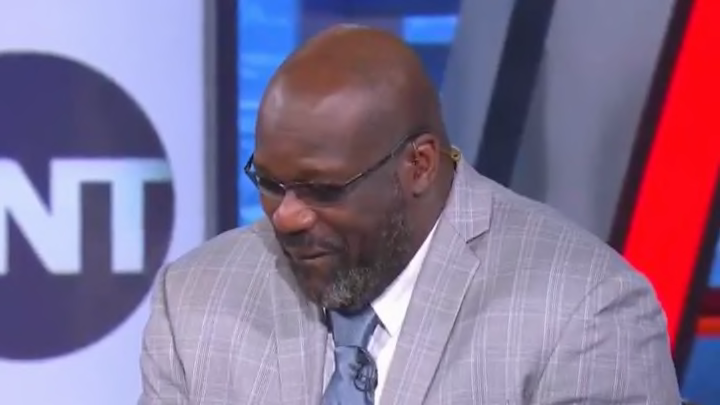 "Banging" is a common term in basketball to describe physical play, especially in the post. Charles Barkley used the term during halftime of the Golden State Warriors - Denver Nuggets game on TNT to discuss the defense Nikola Jokic was dealing with. Phrasing.
Barkley could have escaped this phrasing situation, but when he got to "if you can feel their body," he heard what he was saying. Barkley tried to be mature and said, "come on," but it was over. Shaq and Kenny Smith were cracking up and Ernie Johnson stepped in to try and save everyone.
Just another scene you will never see on any other studio show.