Celtics and Sixers Fans Find Common Ground By Getting Ejected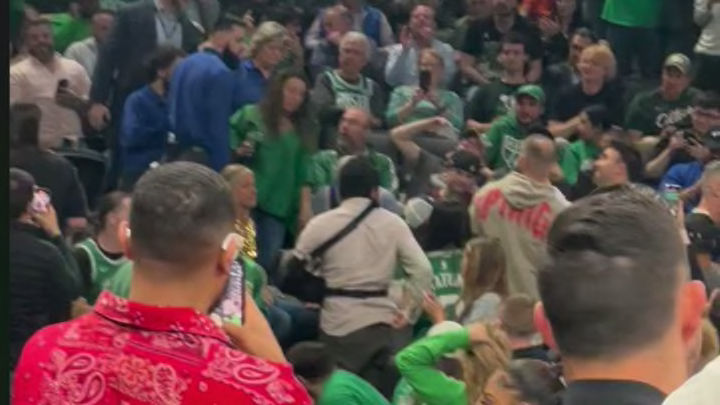 The Boston Celtics lost a pivotal Game 5 to the Philadelphia 76ers at home last night to put themselves on the brink of elimination and the vibes are understandably bad in a city that not long ago truly believed it would be putting on not one, but two championship parades next month.
Everyone deals with disappointment differently and some ways are less destructive than others. Calling into sports radio to advocate for another coaching change, for example, is lamer than throwing cups and channeling a Major League Baseball manager getting the heave-ho, but ultimately less consequential.
Because if you do succumb to the emotions while security is escorting someone else out, you will give them no choice but to make the ejections a two-for-one deal.
Here's a Celtics fan who had heard and seen enough and just couldn't take it anymore.
Sports are magic. No one ever expects they'll become the story when they get their ticket scanned. Kind of inspiring away.