NBA Referee Scott Foster Knows Who Jack Harlow Is, But Doesn't Know Why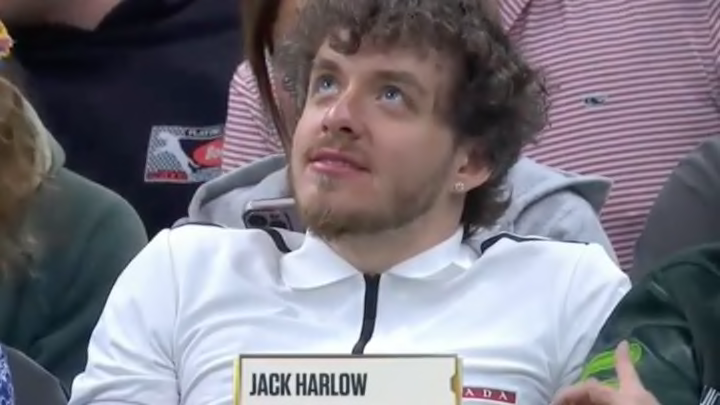 The Boston Celtics and Milwaukee Bucks tipped off their second round playoff series on Sunday afternoon. It was a star-studded affair with rapper Jack Harlow sitting courtside. This led to one of the most humerous and humanizing moments you will ever see involving NBA referees in a big time playoff game. During a stoppage in the action Scott Foster asked Ed Malloy, "Who's Jack Harlow." Neither official had any clue.
This is the ultimate example of celebrity culture in 2022. Foster literally knew a guy's name, but had no idea why. Just one of those things from popular culture that somehow seeps into your mind when you're not paying attention and suddenly you can recognize Jack Harlow but everything else about him is a complete mystery.