Do You Want to See CeeLo Green Falling Off a Horse at a Club?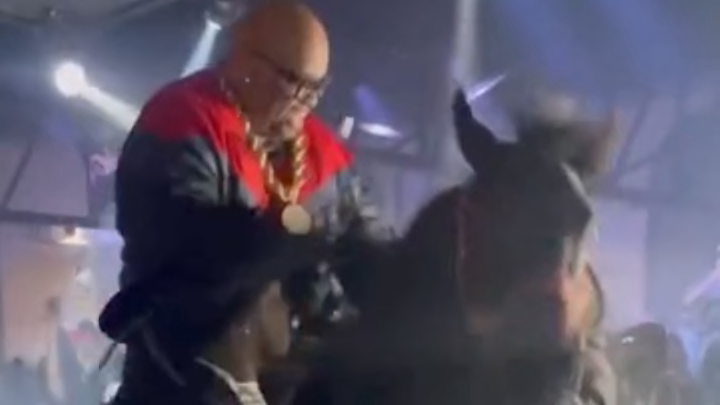 Look, did you have watching CeeLo Green taking quite a tumble while attempting to ride on a horse on your day's bingo card? No. Are you not going to watch the video now that you know it is readily available a few inches below this sentence?
Also no.
The incident happened during Green's entrance to Shawty Lo's memorial birthday bash and it's nice that Green and his friends and family are honoring the memory of his daughter. And he was also relatively unscathed outside of the surprise, so there's plenty of positives on which to focus one's attention.
It's also CeeLo Green falling off a horse, which, obviously, is something we all didn't know we wanted to see until life found a way to provide that experience.