CBS Halftime Show Completely Drowned Out by Country Music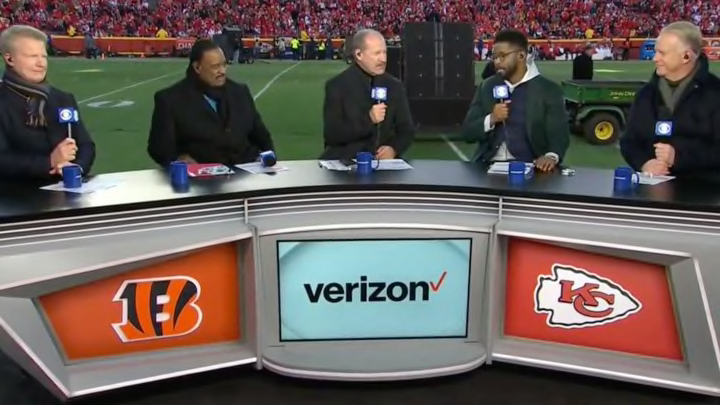 CBS halftime show /
The Kansas City Chiefs entered halftime of the AFC Championship Game up 21-10 over the Cincinnati Bengals. There was lots to talk about, but the CBS crew tasked with halftime debate were completely unable to do their jobs due to where the network decided to place the set.
CBS had its team on the field for halftime but somewhere, somehow, wires got crossed because gigantic speakers being used for the halftime show were placed directly behind Nate Burleson, Bill Cowher and everyone else. It was literally impossible to hear anything the analysts were saying.
This was the entire halftime show. There was no quick fix to make or no solution. Everybody interested in what Phil Simms had to say were instead subjected to Walker Hayes, the country music star tapped to perform the halftime show for the AFCCG.
Quite a significant mistake for the last NFL on CBS game of the year.