Carmelo Anthony Frustrated With Mike Woodson: "Let's play the effing game, man!"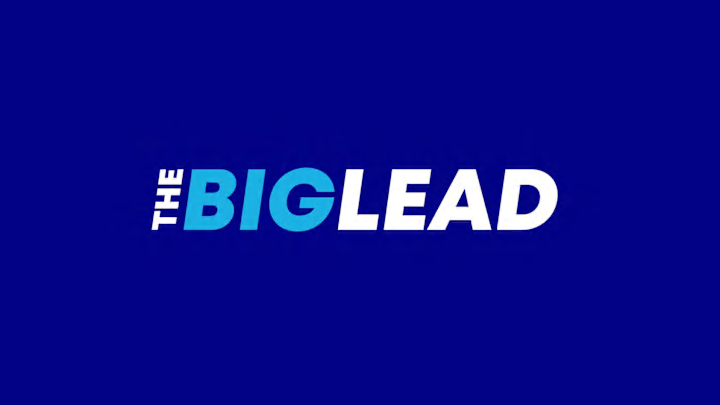 Carmelo Anthony is among those in New York happy to have Phil Jackson with the Knicks. With Jackson's shadow now squarely cast on the team, every interaction between Anthony and coach Mike Woodson will be closely scrutinized. Luckily, Melo and the coach shared a wonderful interaction with fans watching the Knicks beat the Pacers on the MSG Network on Wednesday night.
Up 7 with 19.5 seconds remaining, Woodson was doing his job by going over the situation and the fact that the Knicks were out of timeouts. Melo was ready to get back out on the court and finish the game. So much so that he sounded a bit annoyed as he said, "let's the fucking game, man." The look on Woodson's face is priceless. Based on this exchange, Woodson should be fired by Monday.
RELATED: Phil Jackson Officially Accepts Offer From New York Knicks, Says Greg Anthony
RELATED: Pregnant Knicks Fan Paints Belly Like a Basketball
RELATED: Young Knicks Fan Shaking Head Speaks for Entire City as Knicks Lose 7th Straight