Cari Champion Leaving ESPN; Matt Barrie and Elle Duncan Get Noon SportsCenter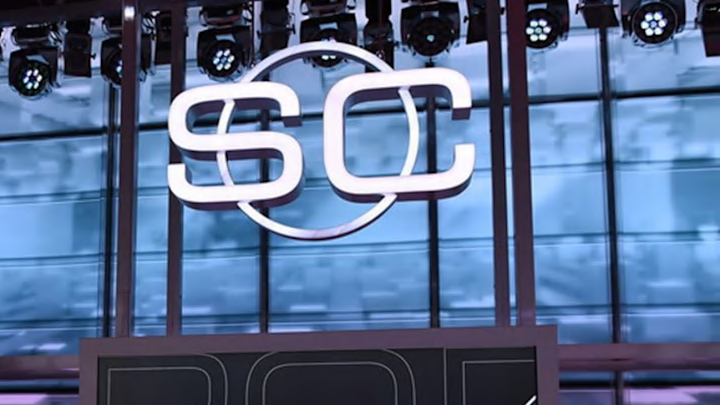 Cari Champion is leaving ESPN, she announced on Twitter this afternoon after The Big Lead reached out for comment. Reps for Champion did not respond to inquiries about next steps.
"After consulting with mentors, family and friends, I have come to the decision that it's time to leave ESPN," Champion tweeted. "Over the past 7 years, I've grown from hosting First Take to having my own show on SportsCenter, and experiencing so much more in between."
ESPN sent the following statement: "Cari has been a valued member of the ESPN family beginning with her time on First Take, then on SportsCenter and through her podcast. When she came to us asking to pursue opportunities outside ESPN, we were happy to support her and we wish her the best moving forward."
A dynamic anchor, Champion joined ESPN as host of First Take in 2012. She began doing SportsCenter in 2015, and also spent some time on SportsNation. Most recently, she has co-hosted SportsCenter Coast to Coast with David Lloyd weekdays at noon ET. Lloyd will remain with ESPN.
Sources say the new anchors for the noon edition of SportsCenter will be Matt Barrie and Elle Duncan. The duo has hosted ESPN's flagship news and highlight program together on weekends and they have strong chemistry. Separately, Barrie anchored ESPN's Saturday college football coverage this past season, and Duncan filled in with Mike Greenberg on Get Up during Laura Rutledge's maternity leave. She also appears regularly on Highly Questionable.
Duncan declined to comment and Barrie could not be reached.
UPDATE: The Big Lead has a follow-up story with more details on ESPN's revamped SportsCenter lineup, including details on the schedules for shows with Hannah Storm, Jay Harris, David Lloyd, Toni Collins, Randy Scott, and Nicole Briscoe.