Podcasters Extremely Chill After Car Crashes Into Their Recording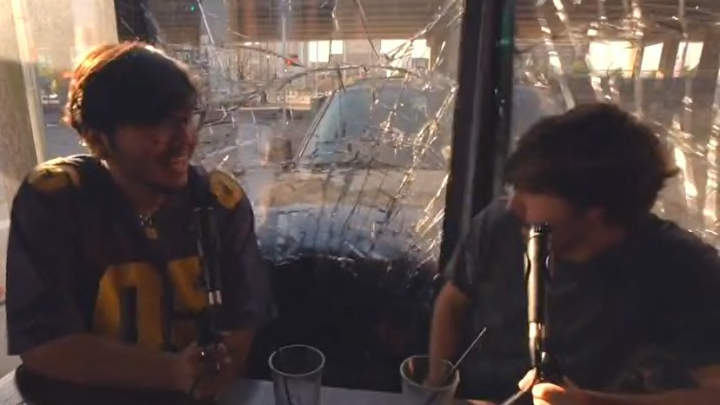 There are way too many podcasts and it's impossible to stand out from the others. That's just the sober reality of it all. On the other hand, one never knows what the future holds and perhaps it will include an extremely unlikely way to get more eyeballs and earholes pointed in your direction. A person can only hope that the next time they are recording a podcast in a coffee shop a car comes careening into the window and almost crushes both guest and host alike.
That's what happened on the November Romeo show, which was filming its fifth episode with photography Alexsey Reyes. Right as they were signing off, too. Couldn't have scripted it any better.
There's a 100 percent chance this podcast is getting an auto glass or car insurance sponsorship after this, right?
This isn't an endorsement of their content because who has the time to shift though an hour of photography-influencing chatter first thing on a Monday? It is an endorsement of being extremely chill in the wake of a near-disaster. Podcasters have had more of a reaction to someone's dog barking in the background than these two did to a two-ton death missile coming through to bus their table.
Respect.