Cam Heyward Was Mad on the Sideline After a Questionable Penalty Resulted in a Ravens Touchdown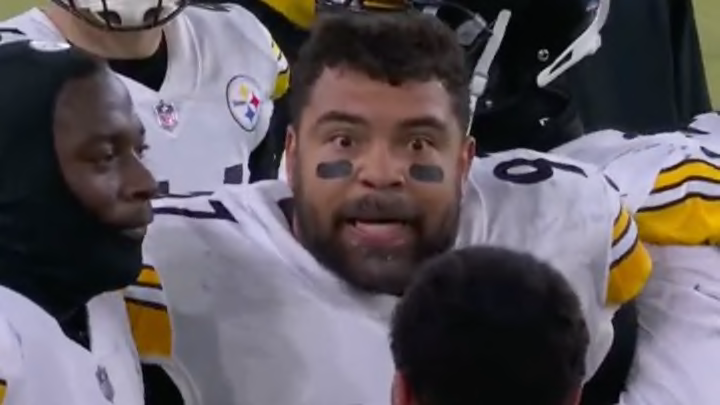 The Pittsburgh Steelers were clinging to hopes of the playoffs entering their Sunday Night Football game against the Baltimore Ravens in Week 17. The two teams were engaged in a classic low-scoring AFC North game when the Ravens suddenly scored a touchdown at the very end of the first half to take a 10-3 lead. The offensive success was set up by a very questionable personal foul call on Cam Heyward.
It certainly looks like Ravens linemen Ben Powers and Ronnie Stanley were holding Heyward and he shoved Powers to get him to let go and was then pulled down by Stanley. Whatever actually happened, he was the one who ended up getting penalized. Eight yards and one play later the Ravens scored a touchdown.
Heyward was then seen yelling at Minkah Fitzpatrick on the sideline, possibly while defending himself.
If the Steelers didn't have the fourth worst offense in the NFL the defense giving up one touchdown in a half probably wouldn't be so upsetting for everyone involved.