C.J. Goodwin and Rashad Fenton Brawl During Cowboys-Chiefs Game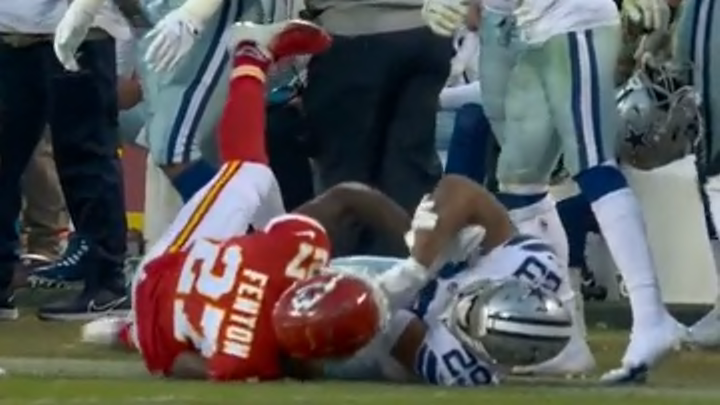 Rashad Fenton and C.J. Goodwin brawl during Chiefs-Cowboys game /
The Kansas City Chiefs and Dallas Cowboys got really chippy in the first half on Sunday. Clyde Edwards-Helaire was flagged for taunting as he scored a touchdown, and later C.J. Goodwin and Rashad Fenton brawled near the sideline as a punt sailed out of bounds.
The fight game with 1:50 left in the first half, as the Cowboys punted on 4th and 15 from their own 21-yard line. As the ball floated out of bounds, Goodwin and Fenton engaged with each other and started fighting.
Here's what happened:
I'm shocked neither player was thrown out for that. In the end, Fenton was called for taunting and Goodwin was flagged for a face mask. The penalties wound up offsetting.
Given what's happened in the first half, we wouldn't be shocked if there are more fireworks in the second half.