Latest NBA Leads
Bulls-Knicks 90's Rivalry Gets Dark, Gritty, Modern, Un-Clutch Reboot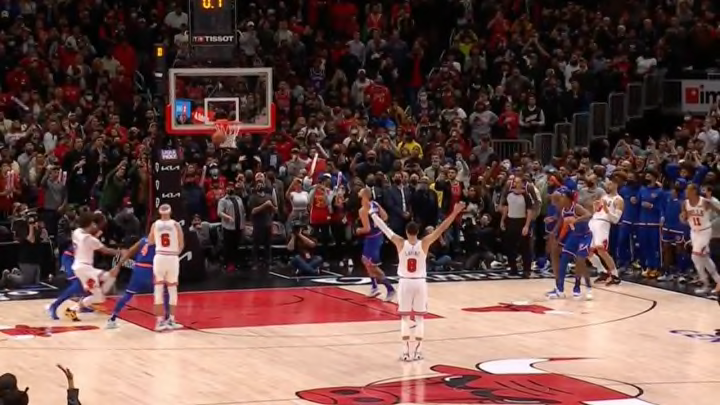 The Chicago Bulls have joined the New York Knicks as being back. The teams entered their Thursday night matchup with a combined record of 7-1. People with ties to the 1990's are thrilled as evidenced by the back page of the Daily News on Thursday.
Both teams have had a winning record for a week? Well, shoot. It's like the Jordan and Ewing eras all over again!
The actual game turned into a real nail-biter as the Knicks had a 12-point lead midway through the fourth quarter and blew it to the point where DeMarr DeRozan had a look at a game-winner as the clock expired.
Of course, DeRozan never would have been able to take one of his beloved midrange jumpers if Julius Randle hadn't missed two free throws with 4.7 seconds remaining.
This is not the type of finish that we romanticize from the Jordan era. Unless you think Charles Smith getting blocked 100 times in three seconds is comparable to Randle missing two big free throws. Maybe if the Bulls had ended up winning it would have felt more like the 90's.