Vita Vea Knocks Out Tooth During Bucs-Colts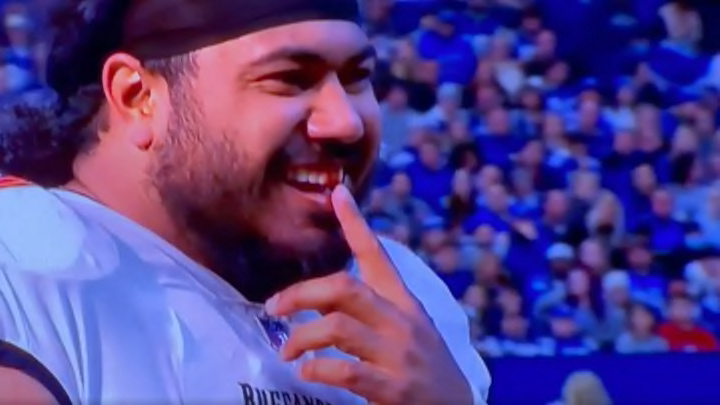 Vita Vea /
The Tampa Bay Buccaneers played the Indianapolis Colts today. The audience received a reminder of how violent the game of football is when Vita Vea lost a tooth while rushing the passer.
Seriously. This happened. Vea was charging up the middle trying to take down Carson Wentz and his helmet got knocked slightly ajar, leaving his jaw exposed. Vea then took a helmet to the face and you can see his tooth fly out. Viewers with a queasy stomach, beware.
Vea seemed fine afterwards, fortunately, walking to the sideline with a big grin and blood dripping out of his mouth.
Ouch. Luckily, Vea can afford a good dentist.