Bubba Wallace Faints During Fox Sports Interview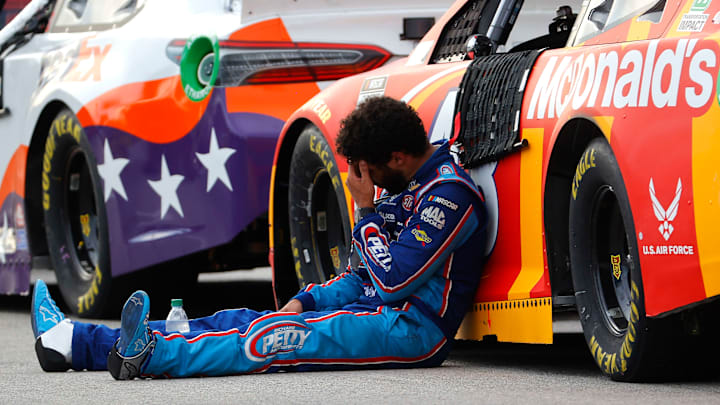 Chris Graythen/Getty Images
Bubba Wallace was treated and released from the infield care facility after Sunday's Folds of Honor QuikTrip 500 in Atlanta. After finishing 21st in 80-degree heat, the driver sat on the ground outside his car, then struggled to gain his footing while standing up. During an interview with Fox's Jamie Little, he said he had become lightheaded and fainted. During the same sitdown, he appeared to drift off again.
Wallace was taken to the health center and eventually given the green light to leave. He joked about the experience on Twitter.
It's not the first time Wallace has fainted after a race. It happened -- also during a Fox Sports interview -- after his Cup debut at Pocono in 2017.
This guy is going to get so sick and tired of the well-intentioned and sardonic telling him to stay hydrated out there. What a dark fate.