Bryson DeChambeau Nearly Decapitated By Gallery Rope at LIV Event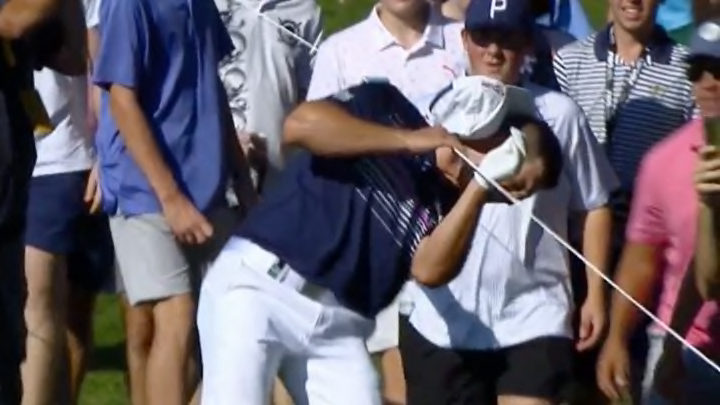 Bryson DeChambeau finished tied for 8th at this past weekend's LIV event in Chicago. As if tying with Phil Mickelson wasn't embarassing enough, DeChambeau also got taken out by a rope when the brim of his hat failed to clear the obstacle and his head was sent, well, back and to the left.
To make matters worse, someone was live-streaming Bryson from behind at that very moment so we actually have his immediate reaction to the painful accident.
"Oh my God. What the f-ck, guys?"
Asked if he was alright, Bryson responded, "No." He was apparently hit in the eye and seemed to think he might have been cut. Somehow he would recover to birdie the hole and finish the tournament, which was probably just as impressive as Michael Jordan's Flu Game.
LIV certainly is an experience.