Bryson DeChambeau Drilled Kenny Pigman With an Errant Drive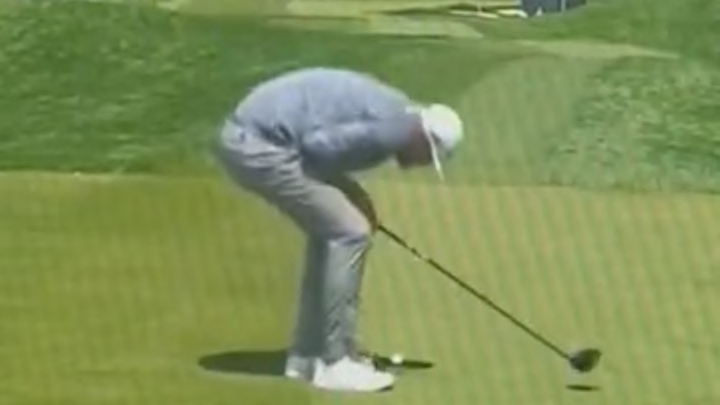 As of right now there are 78 players on the course at the PGA Championship and only nine of them are under par. Shots are flying too far left, too far right, too short, and too long with par remaining a solid score for each individual hole and the day.
Spectators at Oak Hill Country Club need to have their heads on a swivel out there because any place is a dangerous place to stand.
Players, too, as Kenny Pigman found out the hard way when Bryson DeChambeau clocked a drive right into a tee box that is supposed to be safe.
DeChambeau had yelled "fore" and apologized and no one is tougher than the Pigman so no harm, no foul.
Unfortunately Kenny is seven-over par right now so this might be his lone highlight of the tournament.