Bryce Harper Has Red Eyes Today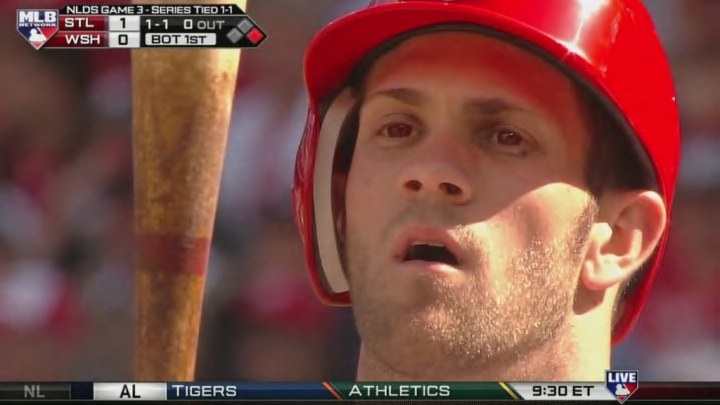 Bryce Harper, who plays hard and hustles and doesn't care about anything but winning, is wearing special contact lenses that make his eyes glow red like he is infected with the rage from 28 Days Later.
Update: There is a method to the madness. According to the Washington Post,
the red contacts help him deal with the hot Mexican Washington sun.