Hilarious and Ridiculous Triple Achieved by Bryan Reynolds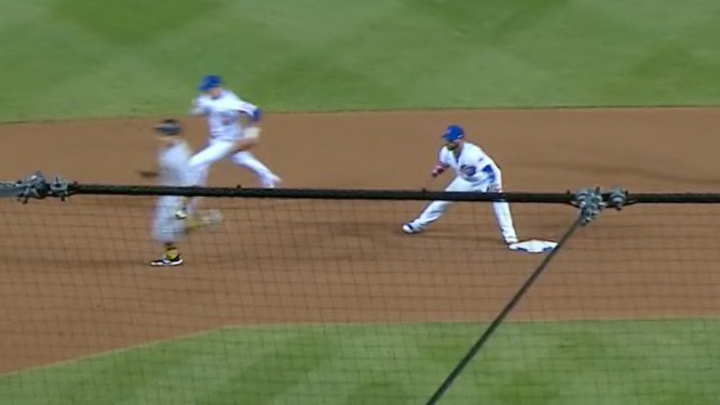 Dramatic shifting has changed baseball and largely made it more difficult for hitters, yet for every action there is an equal and opposite reaction. That's one of Newton's Top 3 laws. So when Pittsburgh Pirates' Bryan Reynolds came to the plate against the Chicago Cubs last night and three fielders were on the right side of the infield, that presented a tremendous opportunity to shoot something through to the left. Reynolds, to the great delight of weirdos everywhere, capitalized in the form of the softest-struck triple in the StatCast era.
His 49.4 mph squibber traveled 79 feet in the air before spinning into foul territory behind third base. Hustling out of the box, he realized he'd beat the throw to second and the unusual defensive alignment left no one covering third base. Reynolds just kept on trucking in a scene out of your local Little League for one of the funnier triples you'll ever see.
What's up with the Cubs and weird base hits this season?
Looks like a rocket in the box score. Reynolds is a prolific triple enthusiast and tied for the National League lead in the category last year. If this is a new trick in his arsenal, there's no telling how many he could collect this season.