Tire Tracks on Browns' Field Still Visible After Vandalism Incident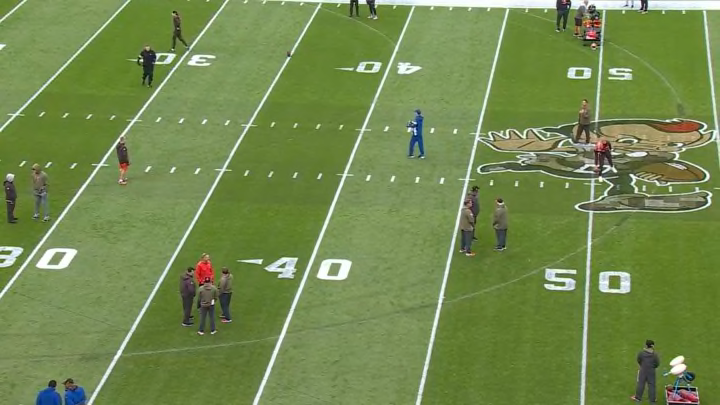 Browns field /
Something real weird happened earlier this week in Cleveland that went under the radar because everyone was busy chowing down turkey. Apparently, someone managed to get their car into the Browns' stadium and drove all over the field. That sort of thing is usually reserved for small-town high school fields but it somehow happened to a professional football team's stadium.
That happened on Tuesday. The Browns had five days to fix the field but appear to have failed as the tire tracks were still quite visible at FirstEnergy Stadium when the team took the field for pregame warmups ahead of their matchup with the visiting Tampa Bay Buccaneers.
I certainly do not have any suggestions as to how this could have been fixed before the game. But it's safe to assume nobody at the NFL headquarters is happy that the damage is still very obvious hours before a broadcast that will reach tens of millions.