Browns Field Goal Blocked After Questionable False Start Penalty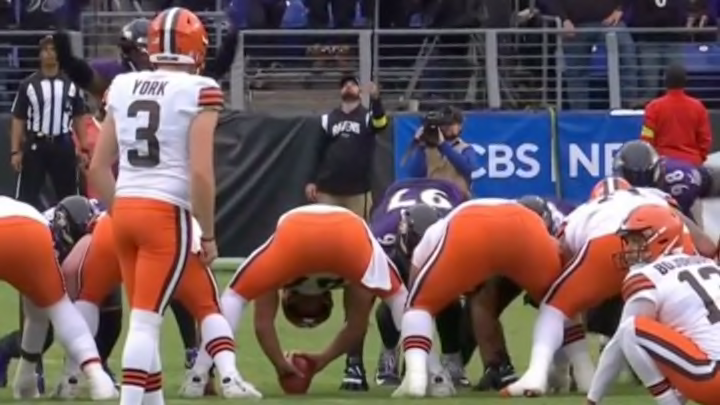 The Baltimore Ravens held on to beat the Cleveland Browns, 23-20, on Sunday. Cleveland lined up for a 56-yard attempt with just over two minutes remaining, but were called for a false start when Calais Campbell jumped after long snapper Charley Hughlett adjusted the ball.
After the five-yard penalty kicker Cade York attempted a kick from the 50-yard line, but it was blocked.
The Browns would get the ball back with 20 seconds remaining, but were not able to do anything. Whether you think that call should have gone against the Browns probably comes down to your rooting interest. Not that it matters now. The Browns lost in a new, yet definitively Cleveland way.