Latest Golf Leads
Brooks Koepka and Rory McIlroy Achieve Peak Synchronicity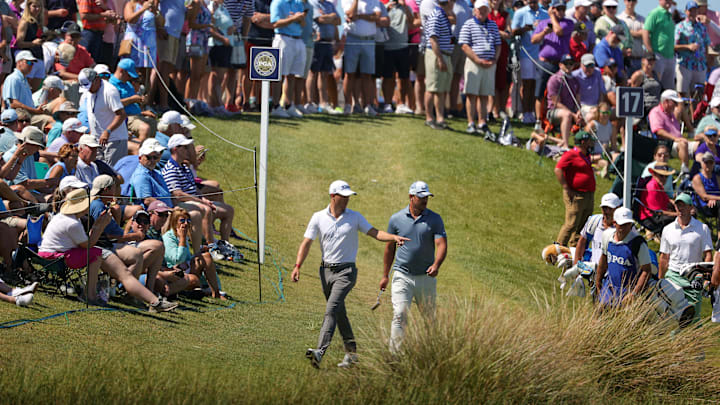 Stacy Revere/Getty Images
Brooks Koepka and Rory McIlroy played two very different rounds of golf Thursday at the PGA Championship. The former muscled his way to a nice three-under 69 while the former struggled to keep things on the rails and departed with a three-over 75. The playing partners did, however, get a chance to showcase their very similar mannerisms while lining up putts — strutting around the short grass with the exactly same gait and swagger. Like, the exact same.
This is a great bit. One could see it translating perfectly to the bar.
Are you two brothers? No .... Yes! Exaggerated high-five to tepid laughter.
It must be fun to have this level of confidence out on the course. Most of the time out there is spent pleading with a higher power or being deeply ashamed people can see me try to hit a 3-iron.