Brooks Koepka Shut Bryson DeChambeau Up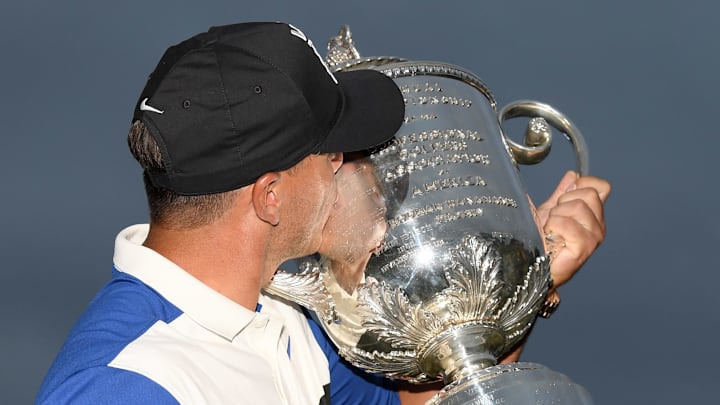 Golf is riding the wave of a Brooks Koepka-Rory McIlroy rivalry and there's always room for more intrigue, so enter Bryson DeChambeau. The studious, slow-playing critical thinker made a comment yesterday on Twitch that he may not have fully considered in reference to Koepka's body type.
Boom. Roasted. Major-winning beefcake needs to do some ab work.
In response, Koepka helpfully pointed that he's won some trophies. Four of them.
Now, a lot of people are under the belief Koepka has these displayed in his foyer. I am betting he simply placed them there together for the photo. Either way, the guy continues to make alpha moves.
People say that, right?