Bronny James Sure Can Dunk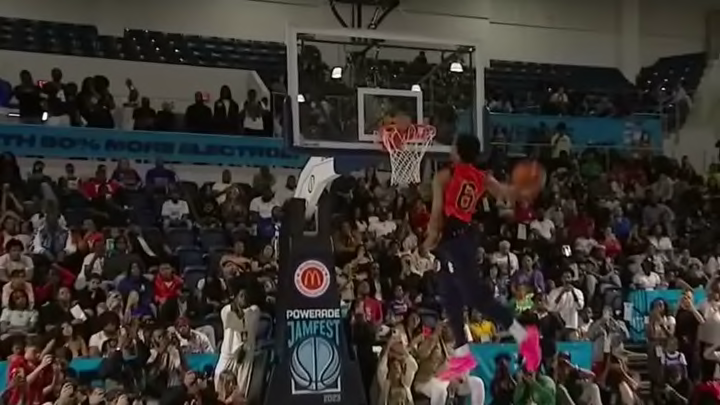 Bronny James /
It is truly anybody's guess as to whether Bronny James will end up having a successful professional basketball career. We will not know for sure until he officially enters the draft and someone calls his name. This will not stop speculation about his potential, but after last night's McDonald's All-American Jamfest, we know one thing for sure. The young man can dunk.
Bronny did not win last night's contest but he did put on a great show and boasted NBA-level athleticism, which is something.
It also served as a glimpse at a reality we've all wanted for decades-- LeBron James in a dunk contest. He never did an official one and it is a real shame. This is as close as we're gonna get.
As noted on the broadcast Bronny is the No. 28 overall recruit in the 2024 class and has yet to commit. The basketball world will watch closely when he makes his decision. Until then, scouts will have to settle for slam dunk contest tape and dream about the possibilities.