Fake Broncos Christmas Jerseys Are Actually Great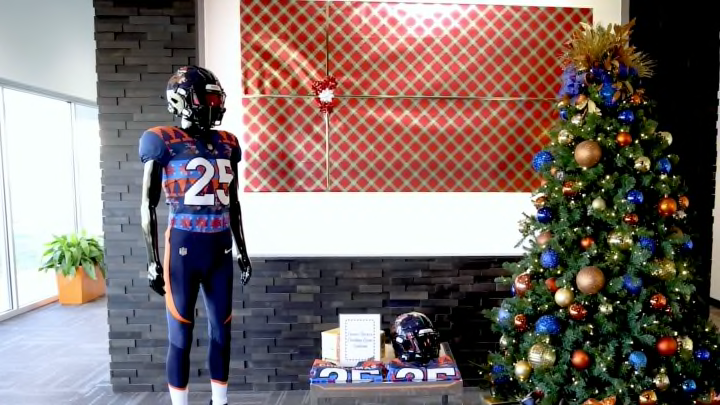 Broncos Christmas Jersey /
The Denver Broncos are traveling to Los Angeles to face the Rams on Christmas. This was a game that looked significantly better in August than it does now. The Rams will start Baker Mayfield, who started the year in Carolina, and the Broncos are a cool 4-10. It will not be a good game in any capacity.
The Broncos' social media team had some fun with their upcoming holiday game by telling players they were going to wear a special Christmas-themed jersey for the matchup. It was all a joke but honestly, the jersey is pretty cool!
Why not wear it? The NBA has all sorts of funky alternate jerseys. All the NFL had was color rush for a while. Lots of potential for cool uniforms if they open that door.
But while the NFL may be king it is also nicknamed the No Fun League for a reason. Those who prefer bad football over conversation with family will have to suffer without the benefit of a neat fit.