49ers Fan Falls Out of Stands Trying to Catch Brock Purdy's Towel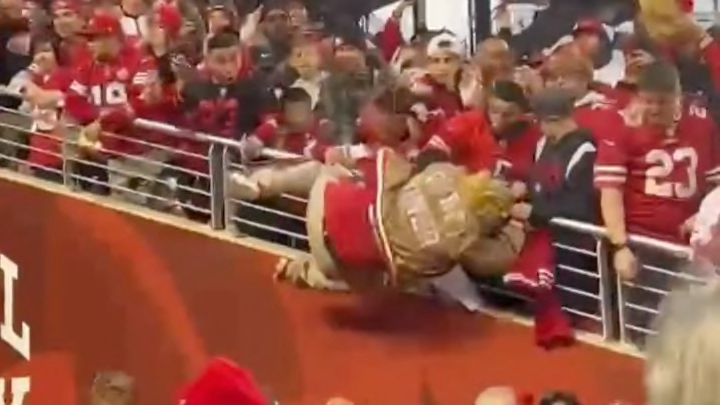 The San Francisco 49ers won their ninth straight game to close out the regular season. Brock Purdy, starting his fourth straight game and playing the majority of the snaps for the fifth straight game, was good again, completing 15 of 20 passes for 178 yards and three touchdowns.
The Purdy hype is real and Niners fans are all-in. You can tell because as Purdy ran to the locker room after the game he tossed a towel into the stands and one guy fell over a railing trying to catch it.
Anytime a grown man nearly puts himself in the hospital trying to catch someone's dirty laundry, you know things are getting serious. Hopefully, Purdy takes this into account and begins to safely hand towels to fans as the victories continue to pile up.