Brian Urlacher Said Adrian Peterson "Hadn't Had a Quarterback in Four Years" While He Looked at Dono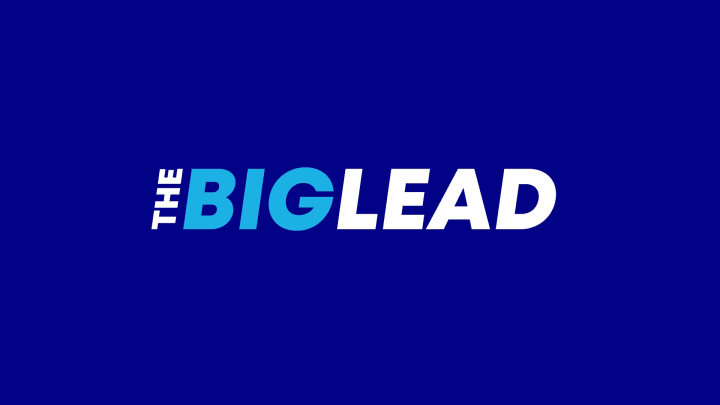 Brian Urlacher and Donovan McNabb took part in a roundtable on Fox Sports Live on Wednesday to discuss the Minnesota Vikings upcoming season. Odds are, the Vikings will stink. Eventually the conversation turned to their lack of quarterback and whether or not that would affect Adrian Peterson's chances of reaching 1,500-yards rushing. Urlacher chimed in with the following:
""It doesn't matter if he has a quarterback or not. He hadn't had a quarterback in four years.""
There is so much going on there. Urlacher actually looked and gestured towards McNabb as he said "hadn't had a quarterback in four years." McNabb, of course, started six games for the Vikings in 2011. Urlacher then tries to backtrack, changing his quip to three years before giving up and asking how long ago McNabb was in Minnesota. Everyone then shared a laugh.
Now, Urlacher was probably trying to insinuate that McNabb was the last "real" quarterback to play with Peterson, but he is absolutely right. Peterson hadn't had a real quarterback since a 40-year old Brett Favre was handing him the ball. The Vikings went 1-5 with McNabb starting. Awesomely, the final start of McNabb's career was against Urlacher and the Bears. The Vikings lost 39-10 and McNabb lost his job to Christian Ponder. Though to be fair, McNabb was 19-24 without any turnovers. So … point McNabb?