Latest Golf Leads
Brian Kilmeade Dubs Donald Trump the 'Greatest Golfing President Ever' Ahead of LIV Pro-Am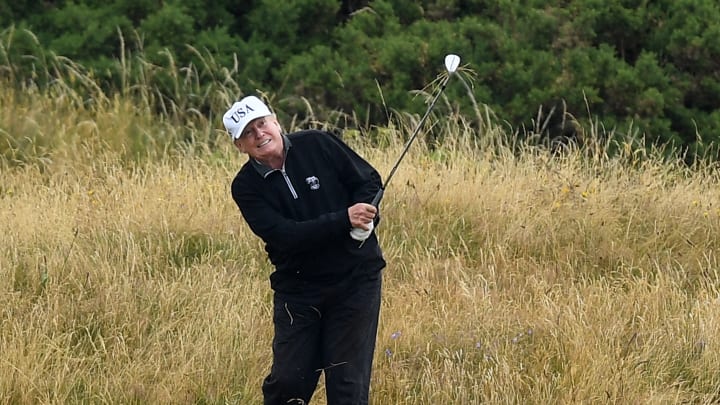 Scotland Protests At The Visit Of United States President Donald Trump / Leon Neal/GettyImages
Donald Trump is getting ready to tee it up at the LIV pro-am today. It's a very big event for Trump World as they gather to watch their favorite golfers participate in an event that no one will ever remember a detail of. Ahead of Trump's round, Fox & Friends discussed his golfing prowess. First Ainsley Earnhardt asks if Trump is a scratch golfer. No one has an answer, but Brian Kilmeade shares this:
"I think he's the greatest golfing president ever. That's what I've heard."
Even if that's true, it's a lot like how Barack Obama is the greatest basketball playing president ever. FOX News just wasn't as excited about that for some reason.