Brian Cox Slams 'Truly Awful' Woke Culture, Millennials in Piers Morgan Interview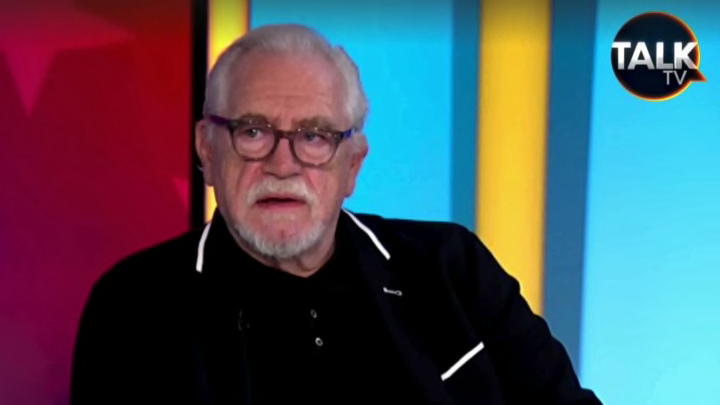 Brian Cox continued his impressive year of doing any and all press by sitting down with Piers Morgan for an uncensored conversation and the things naturally turned to social media. Morgan asked the actor if things are worse now or if our perception of life simply worse now.
"I don't think social media helps," Cox said. "It hinders other than helps. I think it points out up too readily inadequacies. And the whole woke — well, we've talked about this before —the whole woke culture I think is truly awful. And the shaming culture."
"I don't know where it comes from," he continued. "I don't know who ... who are the arbiters of this shaming. And it's very hard to pin them down and it turns out it's usually a bunch of Millennials."
Cox has been lauded, perhaps not enough, for being the engine behind one of the greatest television shows in history. His performance stands head and shoulders above a remarkably deep cast of competitors. But perhaps that needs to be calibrated a bit because it doesn't seem like playing Logan Roy required stepping too far outside himself.
He may respect Millennials or even love them but wants it to be known that they are not serious people.