Brian Burns Mocks Russell Wilson During Panthers Win Over Broncos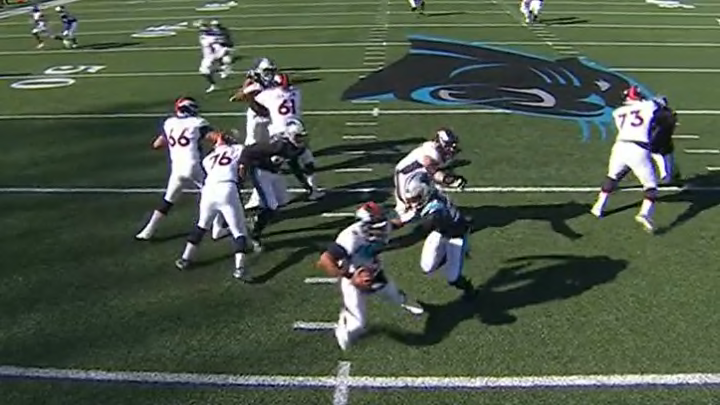 Russell Wilson is not having a good time this season. His Denver Broncos fell to 3-8 after an embarrassing 23-10 loss to the lowly Carolina Panthers on Sunday. Things got so bad, the Panthers were openly making fun of Wilson during the game.
After Panthers star edge rusher Brian Burns sacked Wilson for an 11-yard loss early in the second quarter, he mocked Wilson's pregame routine.
Here's the sack:
And a look at what he was referring to with that celebration:
I mean, that's pretty hilarious. A deep cut from Burns, but well-executed.
The Broncos look as bad as anyone in the NFL right now and Wilson has been terrible this season. Things look awful in Denver.